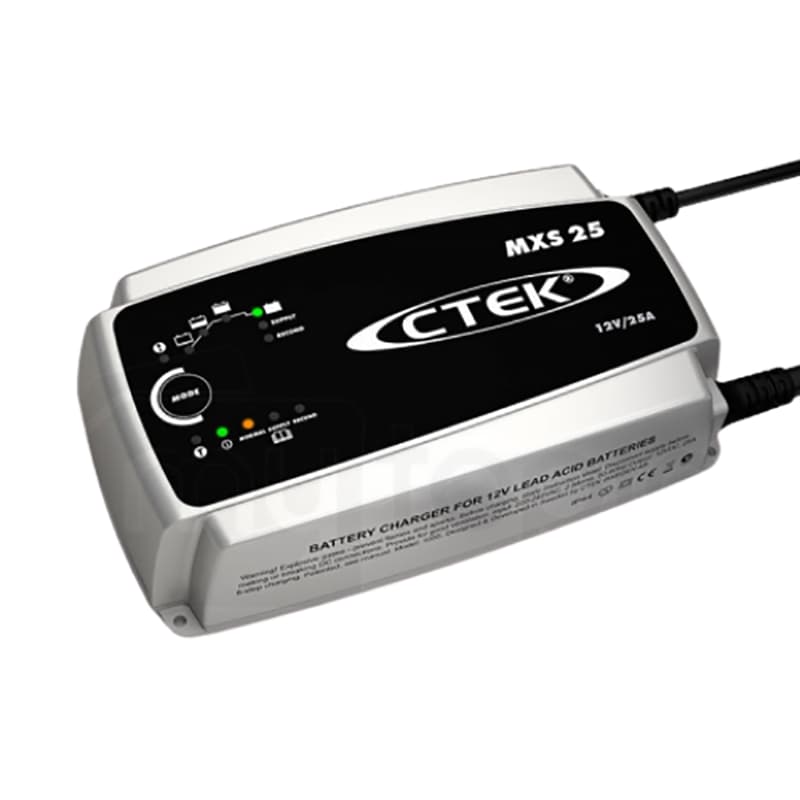 CTEK CHARGER MXS25 (12V)
For the larger truck or your motorhome deep cycle battery.
A patented, 8-step charging profile for your larger batteries, charging everything from 50Ah to 500Ah.
This charger comes with both alligator clamps and eyelet connectors and is suitable for all lead acid battery types up to large trucks and deep cycle applications.
When used as a maintenance charger, it can be left connected indefinitely as after charge is complete it will terminate and start up again – only after battery voltage drops below 12.9V. Perfect.
Charger is rated to insulation class IP65 (splash & dust proof) and incorporates a temperature compensation probe for more accurate charging.
FEATURES
Volts: 12
Charge current: 25A
Charging Voltage: 14.4/14.7/15.8
Battery types: lead acid (Inc Wet, MF, GEL, AGM, Ca/Ca)
Charge stages: 8-stage fully automatic charging cycle
Recondition mode: Yes
Maintenance mode: Yes
Comfort connector: Yes. Clamp & M8 eyelet
Input Voltage: 220-240 VAC, 50-60Hz
Ambient Temperature: -20oC to +50oC
Warranty: 2 years