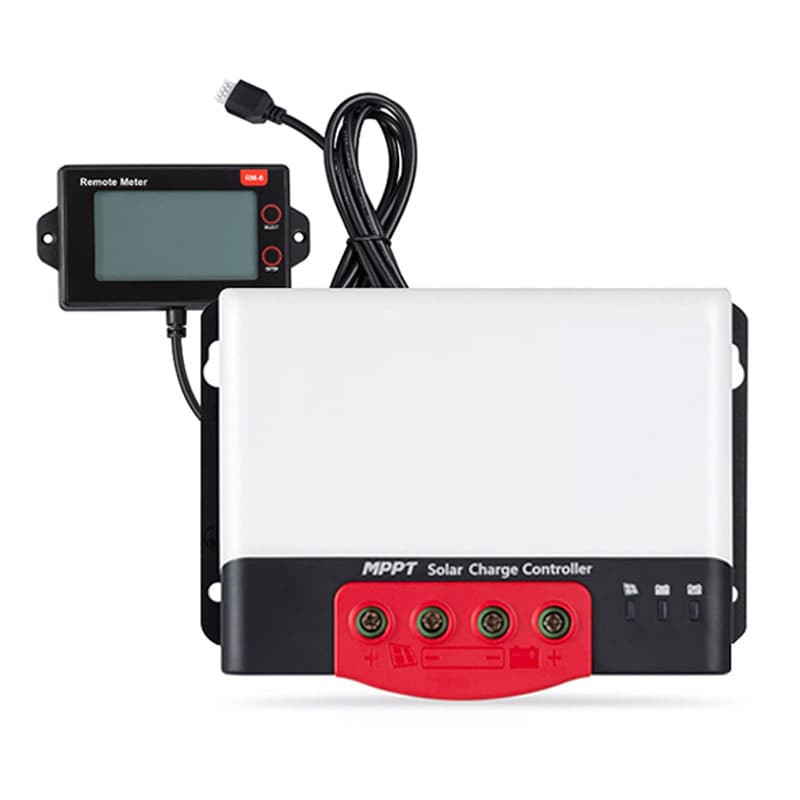 MPPT solar charge controllers 20A / 30A / 40A
MPPT solar charge controllers are programmed with a Maximum Power Point Tracking algorithm that allows the solar charge controller to track/calculate the maximum power output of a solar panel or solar array at any given time to a 99% rate of accuracy.
Due to the accuracy of the MPPT algorithm and the built in DC-DC converter, our MPPT solar charge controllers have a conversion efficiency of up to 98% for converting the solar energy into usable energy for charging the battery or supplying solar power directly to loads automatically when the battery is full.
The built in DC-DC power converter steps down the voltage from the solar panel to match the battery voltage, while transforming the surplus voltage into current. This method is up to 40% more efficient compared with the conventional P.W.M(Pulse Width Modulation) method.
The self-consumed power for the solar charge controller has been designed to be as low as 0.7W-1.2W resulting in minimal impact or power drain on your system.
Our MPPT solar charge controllers are compatible with all battery types, the battery charging parameters can also be customised.
The optional Bluetooth module will allow you check historic data or make adjustments using and App on your phone.