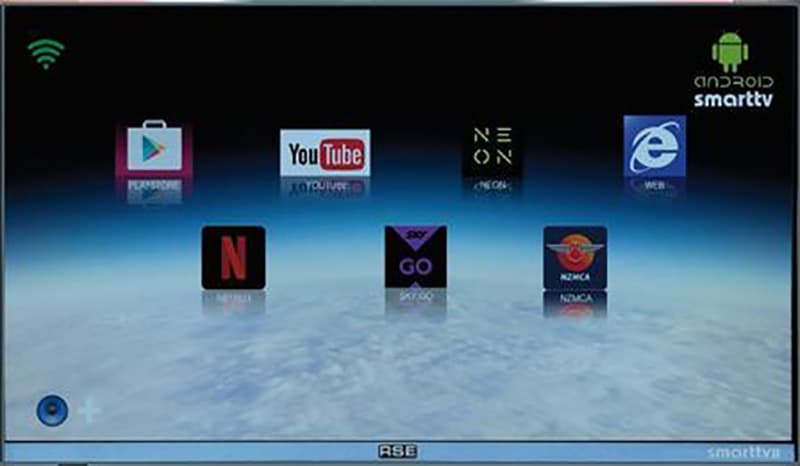 RSE 22″ Android Smart TV
This 22″ Android Smart TV has built-in DVBS-2 (High-Definition Satellite) and DVB-T (Terrestrial Freeview) receivers.
It also has Bluetooth, DVD Player and USB Port for full Media Centre capability.
Android 7.1 OS
Frameless design for full screen viewing
Built-in DVB-S2 Freeview Satellite Receiver
Built-in DVB-T Freeview Receiver
Single Tuner PVR (USB Record)
Wireless Audio Technology with Bluetooth
DVD with Multimedia Centre
Digital Radio
Full 1080 Screen
Designed and Manufactured under the umbrella of the ISO 14001 Environmental Management Certification
12v/24v DC & 230v AC
Anti-glare Screen
Anti-shock / Anti-vibrate
2 year warranty
All Freeview Channels pre-loaded in order with a channel list supplied.
Popular apps such as Netflix, YouTube etc are also pre-loaded.
This version comes with a Double-Sided Air Mouse Remote included with the TV. This helps to navigate through your Smart TV easier.