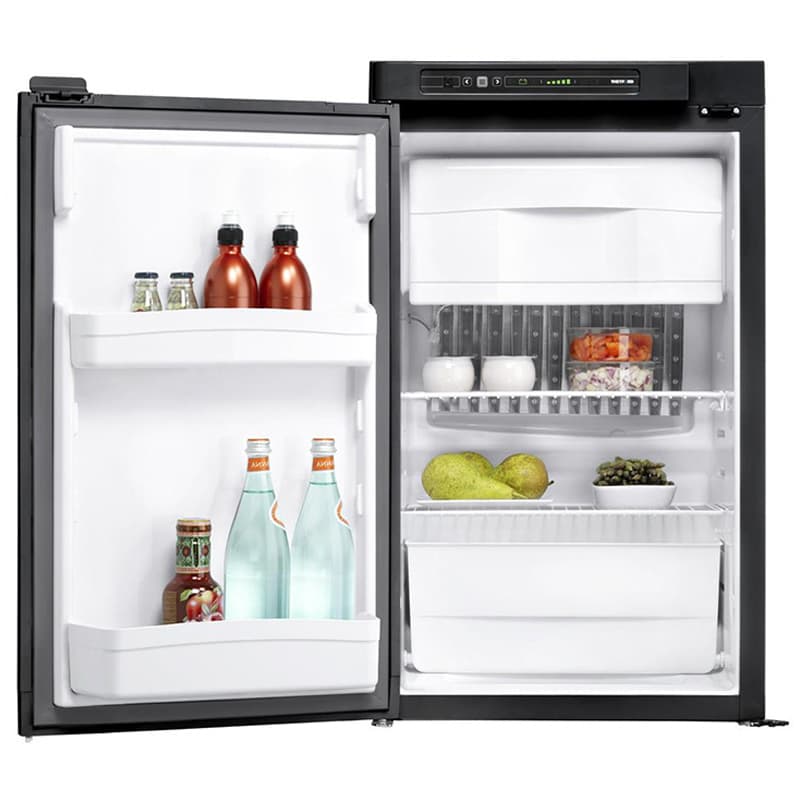 Thetford N3080E Fridge
Thetford's latest and most compact absorption refrigerator; the Thetford N3080 Fridge. This 81l 3-way (gas/12V/230V) refrigerator with electric ignition can even work using only gas – without being electrically connected.
Even though this fridge is compact, it provides the high performance expected from Thetford. It features an electric ignition, manual power source selection.
The Thetford N3080 Caravan and Motorhome Fridge is now supplied with a reversible hinge as standard and as such can be installed as either a left- or right-handed hinge.
FEATURES
First class cooling performance
Quiet as a whisper
3-year guarantee
CE mark of quality, CFC-free and almost entirely recyclable
Main dimensions (HxWxD) (mm): 821 x 486 x 543
Recommended built-in depth (mm): 535 – 570
Total volume (L): 81
Volume freezer (L): 10
Wheel arch model: Yes
Door shape: Flat
Door version: Framed, Right hinging model
Usable power source: DC / AC / gas
Operation: Manual Power Source selection
Type of gas valve: Electric
Ignition: Electric
Display: LED
Energy consumption* (kWh/24h): 2.4
Energy consumption gas* (g/24h): 240
Max input 12V (W): 140
Max input 230V (W): 153
Max input gas (g/h): 18.8
Weight (Kg): 22.5